Welcome to Logan Lake Realty, where we are the "Key to Your New Home". Our company is located in the progressive town of Logan Lake, British Columbia.
Logan Lake Realty is a small but very successful locally owned and operated Real Estate company consisting of two resident Sales Representatives, Rob Trouton and our Managing Broker Robin Smith as well as our Administrative Assistant Tristan and last but not least out 'sign lady' Theo.
Logan Lake Realty is located in the uptown core of Logan Lake across from the Senior's Centre. If you are seeking local experts to help you learn more about our little piece of paradise, you have chosen the right place. Rob and Robin have resided in Logan Lake for over 30 years and love to have the opportunity to talk with people about their home town. We invite you to stop in anytime and have coffee with us while we tell you about our beautiful area, with endless fishing lakes, ultimate trail riding, spectacular views, quality air, water and constant sunshine!
We provide you with the most updated house listings around Logan Lake and can help you find a home even in the surrounding areas.
Rob Trouton
Welcome and thank you for taking the time to visit our Logan Lake Realty Webpage!   I'm Rob  Trouton, the sole Owner/Operator of Logan Lake Realty.  As a resident of the community for over 30 years I take pride in my ability to serve the public with my endless knowledge of the area, and honest, efficient nature.  I am honored and privileged to have the opportunity to be the first to welcome visitors to my home, the exceptional and progressive community of Logan Lake!
I have a long history of construction in my background that helps me in my present career.  After spending many years travelling for work I made a career change and became licensed in 2005 to allow myself more time at home with my family.  I purchased the company in 2007 and have gained incredible knowledge of the industry over that time.  I have also learned many things about operating a business in a small community.  Some of the key things I now know are:
It's crucial to the economy to support local business
Sponsoring local events/organizations is critical
Volunteering is essential
My friends would describe me as honest, good natured, and athletic.  My clients and co-workers would describe me as honest, hardworking and meticulous.  I believe that you can be a no-nonsense real estate agent without being offensive.  Whether your listing your home or purchasing a new one I feel you should be fully informed of the current market trends.
So, now that you understand a little bit about my philosophies from a business perspective I want to share a little about myself on a personal level.  My family is my motivation to succeed.  I have two boys and some of my most significant goals include teaching them the importance of a balance between working hard, playing hard, and leading a healthy lifestyle.
I have a great passion for most sports.  In my free time I enjoy spending time on our fabulous golf course, riding the trails that surround our beautiful community, playing hockey with my teammates, and coaching my boys' sports teams.
If you're looking for a real estate agent to help you and you want someone who is dedicated, knowledgeable about the area, and willing to work hard call me and let's talk Real Estate!
 After all, we are the "Key to your New Home"!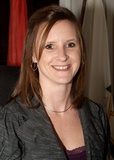 Greetings from my office at Logan Lake Realty!
If you don't already know me, allow me to introduce myself…My name is Robin Smith, and I am a true Logan Laker!  My family moved to Logan Lake in 1981, and my husband and I have chosen to stay and raise our family here.
I started out with Logan Lake Realty in 2003 and worked as a receptionist while I was taking my Real Estate Licensing course.  I became licensed in 2004, and in 2005 I bought the Company, which I owned and operated until 2007 when my third child was born.  At that time I made the difficult decision to sell the Company to allow myself time at home with my family.
It's hard to believe 5 years have passed since I was active in the Company!  I've enjoyed my family time and now that my three girls are getting older it's time for me to return to work.
I have spent my 5 years away doing many things.  Serving on our local Council for the last 4 years has been one of the most humbling and rewarding learning experiences of my life.  I will continue to serve for as long as I feel that I can make a positive difference in our Community.
I have also spent a good portion of my time away upgrading my education in preparation for my return.  I now carry a "Managing Broker license" and will be acting in this capacity for Logan Lake Realty.  In addition to upgrading my Real Estate Licensing category I have spent a significant amount of time on business management studies in an effort to learn to be more effective in my management and leadership roles.  I am a firm believer that you should never stop learning, and as such I continue to upgrade my education regularly and look forward to carrying on with my academic goals.
Volunteerism is another way that I choose to spend my "free" time.  I have been an active member on a number of different committees and organizations and I have volunteered for many community events. I've thoroughly enjoyed using my time off as a learning opportunity and giving my time back to the community that has given so much to me and my family.
So…now that you know a little about me…I'd love to hear from you.  I'm excited to be back in the office and I can be reached on my cell anytime at 250-371-1855 to discuss your Real Estate needs.
I welcome all new clients and look forward to working with my past clients again!
"The trademarks REALTOR®, REALTORS® and the REALTOR® logo are controlled by The Canadian Real Estate Association (CREA) and identify real estate professionals who are members of CREA. Used under license"